How to add a network drive on a Mac computer
Intended for:
Users who wish to add a network drive on their Mac computer.
---
Scenario/Use case:
Adding a network drive on your Mac computer to open, share, and save documents.
---
Instructions:
1. Under the Go menu, open the Connect to Server utility.
2. Enter the path to the folder (example: smb://networkcomputer/networkshare).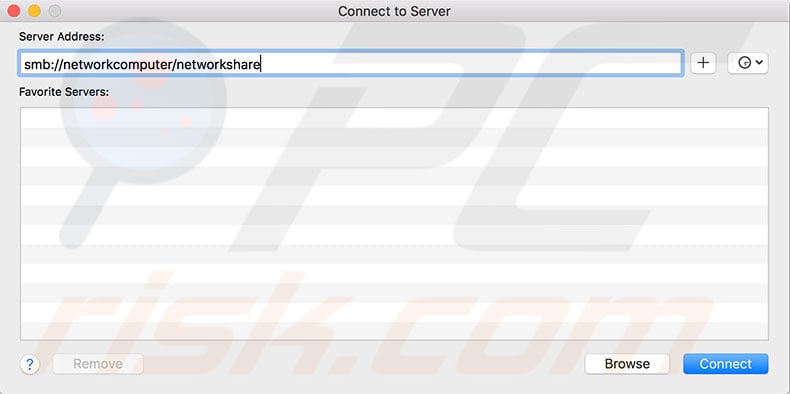 A new icon displays on your desktop and in your Finder sidebar. That is your network drive.
3. Double-click the icon to open and use the drive. You can also access the folder from the Finder.